Before and during the holidays, we're inundated with posts and articles suggesting ways to care for ourselves, and others, if—or more accurately when—grief from death or other loss makes the season far less than joyful and bright.
Facing any day without the physical presence of someone we love can be painful; doing so when surrounded by traditions and togetherness can be especially so. Navigating all the emotional landmines of memories, questions we really don't have the heart or brain cells available to answer, and well-meaning comments (or silence) from others on top of sitting with our pain is exhausting.
The emotional hangover that comes when we've been white-knuckling our way through November and December and the physical crash we experience when we can finally let down the extra armor we've been holding up often catches us off guard.
So, when the lights are gone, the cat's pooped out the last bit of tinsel, and most everyone else goes back to life as usual, here are a few thoughts that may help, and I'd love to hear yours, as well.
1) Cut yourself some slack—Being human is nothing to be ashamed of. Our brains and bodies only have so much energy and, once it's gone, it takes time to replenish. The extra energy our brains require when we're hurting can make us feel as if we've run a marathon though we may have barely left the couch.
2) Give yourself extra time to recover—January is already the time of year when we see the highest rates of depression. The post-holiday blues are a very real thing. For those of us grieving, the effect is multiplied exponentially.
I've learned to take extra time away from email, social media, and even work (if I'm able to swing it—if not, I still do as little as possible in all aspects of life) until at least the second week of the year. My auto-responder on my email accounts alert everyone that I'll slowly begin returning messages at that time.
Until then, I can ignore it all guilt-free. That gives me a week after the holidays to just rest, away from so many of the expectations of others and the constant triggers on radio, tv, and in my social groups. Life around me speeds up, but I have a little more time to cocoon and recuperate from all the last couple of months required of me without anything or anyone pulling at me.
I've found that I need that time so I can enter the new year from a place of greater peace and with fewer frazzled nerves.
3) Find a safe place to debrief—Experience has now taught most of us grieving that many people cannot handle giving us clear, clean, open space to process our feelings and experience without needing to do something to protect themselves from their discomfort with our suffering.
They may try to pretty it up, shut us down, fix us, get so caught up in our story that it becomes more about them than us, brush past it, run the other direction, or try to relate by sharing their own story which can take the focus off of our own.
But we've just been through something and may need to talk about it. Maybe it was the first holiday without a loved one (though the second one can be the hardest!) or a holiday spent anticipating that it will be the last we have with them. It could be that the kids are now old enough to finally understand what all the hubbub is about and he's not here to see it, or they're old enough to be bringing partners and babies of their own to see grandpa and she never got to meet them.
Maybe that one uncle that is a bit too loud and knows a bit too much for everyone else's good missed his spouse's death glare telling him to shut up, so he went right on ahead loudly telling you over the dinner table that it was "time to get back on the horse and get out there, because you aren't getting any younger, after all, and it's been a year already."
Maybe no one said her name. Not once. Not at all. And it was like she never existed to them.
Expecting ourselves to just get over these soul swipes without the balm of understanding and empathy from another is unfair and, in many cases, unrealistic. What I do not process either goes underground and deepens my sense of isolation and depression or comes out sideways at myself or others.
Even if the person we talk to doesn't completely get it because they haven't lived it, make sure to choose someone who at least knows how to show up for you with a lot of listening and very few words other than, "That sucks", and "I'm so sorry. Tell me more."
Sometimes, it's not getting through the holidays that can be so tough, but getting through their aftermath that can sink us. Be gentle with yourself, take your time, and find the support you deserve. When the time is right, you'll re-enter the world and be more productive and hopefully peaceful for having given yourself this great gift.
Peace,
Carla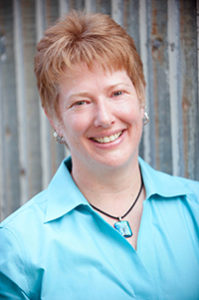 Rev. Carla Cheatham, MA, MDiv, PhD, TRT has served hospices as a chaplain and bereavement coordinator. She's the Section Leader for the Spiritual Caregivers Section of the National Hospice and Palliative Care Organization, Chair of NHPCO's Ethics Advisory Council, and an adjunct professor at the Seminary of the Southwest and an Affiliate Associate Professor at the University of Maryland. Through her Carla Cheatham Consulting Group, Carla provides training and consulting for professional caregiversnationwide. She is the author of Hospice Whispers: Stories of Life and its companion volume, Sharing Our Stories: A Hospice Whispers Grief Support Workbook. Her next book, On Showing Up with Suffering: Others' and Our Own, is set to publish in 2019.