31 Days of Walking with Grief: Others' and Our Own
Day 6—The Many Faces of Grief
This is a month-long series to support persons grieving and those who love them. It includes content from "Sharing Our Stories: A Hospice Whispers Grief Support Workbook" available through Amazon and wherever books are sold.
It's important to clarify something as we discuss grief—It isn't only about the pain of missing someone we love when they die. Grief comes in many forms, for many reasons, and can look very different in many ways; all of it deserving of support.
Persons may mourn the loss of:
relationship(s)
community
a job
status
an ability
youth
a belief
safety
financial security
a childhood
possibility
potential
future plans
connection
hope
and much, much more.
In one grief group I facilitated there was someone processing multiple losses related to a war; another grappling with loss of ability and career after an injury; another grieving the loss of companionship as her spouse's dementia left him less and less emotionally available to her; another grieving her own decline in health, loss of independence, and pending death; and yet another grappling with a child's addiction and all the grief that comes with that dynamic.
Each person struggled with a unique grief, but they still worked well as a group because they could relate to the emotions of sadness, guilt, fear, anger, confusion, uncertainty, etc. and the loss of hope and future possibility and meaning.
They knew what it was like to feel alone in their feelings and even judged, by their own or even others' misconceptions about grief. They were hungry to be heard and validated, affirmed and joined in their pain and they readily gave that to one another.
Victims of trauma, in all of its various forms, may naturally experience various forms of loss. Grieving the emotional, physical, societal, sexual, and spiritual damage they suffered and the resulting loss of innocence and safety is no small or easy matter. I'll write more about the relationship between trauma and grief in a later post.
Even the experience of one person's death can vary depending on the relationship, whether it was healthy and whole or broken and contentious. One parent can have that vast of a difference in their relationship with one child vs. another, even when the children were raised in the same household. The grief of those two children may look incredibly different when that parent dies, and be hard in their own ways.
The point of all of this is 3-fold:
Don't judge your grief, or another's, as less than important if it isn't related to a death. Pain is relative. The worst pain you've experienced in the worst pain you've experienced, and it hurts. Loss is loss and change is change and it's a schmuck-y move to judge the way someone handles their pain.
Don't compare your pain with another's in any other way, especially if doing so encourages you to minimize your experience (or theirs). See #1.
Find what works for you in all grief material, even this series, and translate the language to fit your circumstance as much as you need. There's nothing wrong with that, and it can be a helpful skill to adapt information as much as necessary to suit your particular needs.
Whatever face your grief carries, I hope that you will find for it the compassion and space it deserves, from yourself and from others.
Peace,
Carla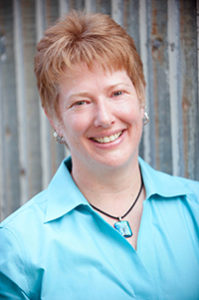 Rev. Carla Cheatham, MA, MDiv, PhD, TRT has served hospices as a chaplain and bereavement coordinator. She's the Section Leader for the Spiritual Caregivers Section of the National Hospice and Palliative Care Organization and an adjunct professor at the Seminary of the Southwest. Through her Carla Cheatham Consulting Group, Carla provides training and consulting for professional caregivers nationwide. She is the author of Hospice Whispers: Stories of Life and its companion volume, Sharing Our Stories: A Hospice Whispers Grief Support Workbook. Her next book, On Showing Up with Suffering: Others' and Our Own, is set to publish in 2017.