31 Days of Walking with Grief: Others' and Our Own
Day 30—The Dance of Trauma and Grief
This is a month-long series to support persons grieving and those who love them. It includes content from "Sharing Our Stories: A Hospice Whispers Grief Support Workbook" available through Amazon and wherever books are sold.
On Day 6 of this series, I wrote about The Many Faces of Grief. As this 31 Day series draws to a close, I want to say a bit more about the intersection between Trauma and Grief.
Grief related to loss is an expected part of our lives. We know that we and others age and that changes will come, including the death of others and even our own. We don't like to think about it and, though on some level we know to expect it, it still stinks and causes sadness, distraction, and other symptoms that usually pass within weeks or months to a couple of years.
Trauma is not something we naturally expect. Traumatic experiences or events that cause physical or emotional harm can overwhelm our capacity to cope and the effects can be lasting, leaving us terrified and feeling vulnerable, powerless, and unavoidably distracted.
When speaking of the interaction between trauma and grief, we're still working out the details.
Some grief experts believe that all loss results not only in grief but also trauma, as the loss is traumatic in and of itself. Others disagree and believe loss may involve and/or lead to trauma, such as a death in a car accident, but not all loss meets the criteria of traumatic loss. Therefore, not all grief will contain trauma but some grief could be traumatic.
More agreement exists that the experience of trauma will naturally result in grief in addition to traumatic distress. Trauma often involves a lack of trust, safety, feelings of normalcy, and it challenges our existential beliefs about how the world should be. Those losses contribute to grief that must be mourned in addition to the trauma from which the person must recover. Therefore, most agree that all trauma involves some form of grief.
Teasing out the relationship between trauma and grief is important because the treatment interventions differ between the two.
Grief support typically involves reminiscence and other means of helping the person accept the absence of the deceased while creating a new way of connecting to the person's memory and moving on with life in a new way.
Trauma is most often treated using cognitive behavioral and/or physiological interventions designed to help the person feel safe once again and cease the intrusive replays of the traumatic event.
When both are present, the key is determining how to treat both and in what order. In some cases, treating the severe distress of trauma must come first so the person can feel safe enough to do any further work. There seems to come a point, however, when the person must grieve the losses resulting from the trauma before they can let go and continue healing.
I spent a great deal of time healing from a traumatic event and was doing pretty well, but then deep grief arose to which I had to attend. Once I did, I achieved an even deeper healing and freedom than ever before. It profoundly impacted my professional work by giving me a greater perspective and more profound respect for the importance of the role of grief in trauma.
In the Day 26 post in this series about the Myth of Moving On, I shared William Worden's Tasks of Mourning. There is a general agreement amongst grief experts that a combination of factors influence the depth and severity of our grief and Worden's model is one those most frequently used.
There are many ways these factors may combine, or collide, to result in traumatic grief. If the death was the result of an accident, natural disaster, crime, or sudden and unexpected illness, for example, the seemingly capricious nature of the death can significantly complicate our grief. A grandparent's death from a long-term illness can be much easier to wrap our heads around than a drunk driver crossing the yellow line and killing a child.
Losing support from someone on whom we depend financially, physically, and/or emotionally can pull the rug out from under us and can be experienced as traumatic as it threatens our security. The death of someone similar to us in some way can also hit too close to home, leaving us feeling unsafe in the world and experiencing the loss as traumatic.
I once performed the crisis debrief for student medics who were the first responders after a significant tragedy at a campus. These students performed beyond admirably, earning the respect of the "professional" responders who showed up to relieve them as rescue efforts continued.
Many were already fairly seasoned as paramedics and EMTs, but seeing their classmates who looked and dressed like them, whom they even recognized from campus and classes, was just way too much. It blasted past their natural defenses, the mechanisms that protect us from being constantly afraid of something happening to us, and made them come face-to-face with the uncertainty of life.
That, as much as anything, was what they struggled with as they mourned their classmates and dealt with the trauma of the tragedy.
Whatever our story, whatever loss we've faced, it is important to recognize any trauma that may be involved, complicating our grief. I, like others, resist the use of the word "abnormal" grief, because we do not wish to pathologize an understandable response to inordinate circumstances. If trauma has been a part of your experience, it is worth seeking support for the grief related to the losses that accompanied the trauma.
Getting the proper type and amount of support is important, and certainly understandable and well-deserved. I hope you find what works best for you and your unique situation.
Peace,
Carla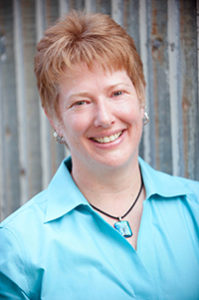 Rev. Carla Cheatham, MA, MDiv, PhD, TRT has served hospices as a chaplain and bereavement coordinator. She's the Section Leader for the Spiritual Caregivers Section of the National Hospice and Palliative Care Organization and an adjunct professor at the Seminary of the Southwest. Through her Carla Cheatham Consulting Group, Carla provides training and consulting for professional caregivers nationwide. She is the author of Hospice Whispers: Stories of Life and its companion volume, Sharing Our Stories: A Hospice Whispers Grief Support Workbook. Her next book, On Showing Up with Suffering: Others' and Our Own, is set to publish in 2017.